Biography of Wen Spencer
Wen Spencer is an internationally best-selling American science fiction and fantasy writer born in Evans City, Pennsylvania. She attended the University of Pittsburgh, gaining a degree in Information science, and has been active in science fiction fandom.
Her first novel, Alien Taste, was published in 2001 and won the Compton Crook Award. She developed the characters in that novel into a four book arc, the Ukiah Oregon series. In 2003, she started the Elfhome series with Tinker, which won a Sapphire Award. In that same year, she was awarded the John W. Campbell Award for Best New Writer.
She has written thirteen novels, including four stand alone novels: A Brother's Price, Endless Blue, Eight Million Gods, and The Black Wolves of Boston as well as numerous short stories. Several of her novels, including Alien Taste, Tinker, and A Brother's Price have been translated and sold internationally in Europe, Japan, and Russia.
Her books are strong character-based works, where ordinary meets the extraordinary. The Ukiah Oregon series is a fast paced mystery in which our hero begins to suspect he may not be quite human. In the Tinker series our heroine, a scrappy girl genius must deal with dating, extra-dimensional bad guys, and her own unusual past.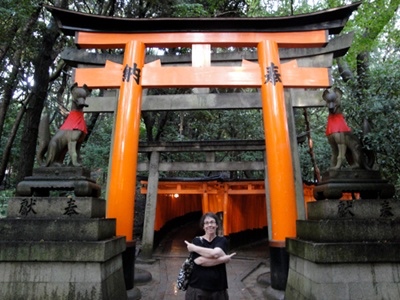 After living in Pittsburgh, and Boston, Wen Spencer now resides in Hilo, Hawaii in a home nestled between two volcanoes and a harbor. She is well travelled, having toured through much of the US, Europe, and Asia, and living briefly in Osaka, Japan. Her fondness for Japanese folklore flavors her writing.